How to create, curate, and share your first AVAIL Channel
Welcome to AVAIL! This guide is intended to walk through the essentials for getting started with AVAIL. Haven't downloaded AVAIL yet? Register here.
Once you have AVAIL installed, you can start using AVAIL to manage your content with four easy steps:
Step 1 — Create a Channel
On the Home Page, click the

Create Channel Icon to add a new Channel. The Create Channel dialog will open. Enter a Channel name. You can add a description to your Channel to communicate what the Channel's purpose. The Channel description is searchable and might help others find what Channel they need by adding keywords into the Channel description. When ready, click the 'Create Channel' button. When you create a Channel, you are the only person who has access to it until you decide to share it.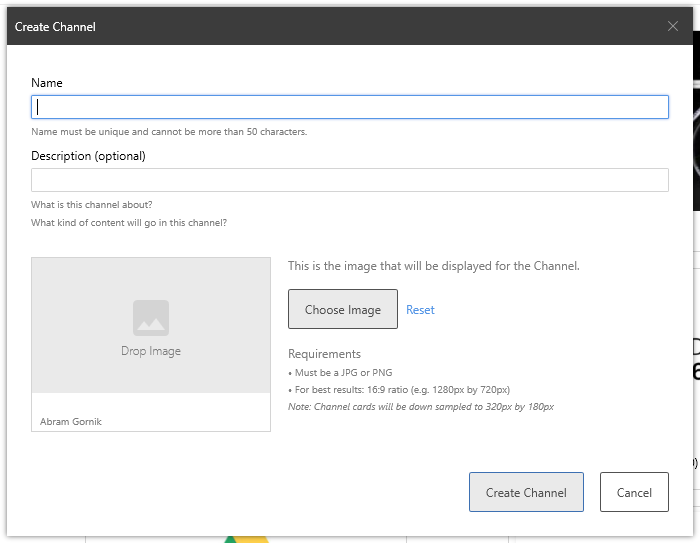 Step 2 — Adding Content
Once you have created your first Channel, you can add content by simply dragging the content you wish to add into the Channel.
Adding content to a Channel is referred to as Indexing. The content is not being moved from its location, rather an index that points to that location is being added to AVAIL. Dragging content into a Channel will open the Indexing prompt. From here a user can decide what type of files they would like to add. They can include and exclude files and folders. They can also add Tags to the files to be indexed.
It is best practice to drag and drop the top most directory of the content you would like to add and use the include/exclude filters to decide what you want and do not want in your Channel.
Step 3 — Organize a.k.a. Tagging
Tags are the bread and butter of AVAIL. They offer an organizational structure to your Channel and they make finding content fast and easy. There are two main ways to tag your content.
Automatically. AVAIL will automatically include tags such as file extensions and Revit parameters. As well, step 3 of Indexing will allow you to add tags to every item being indexed by typing in the tag and pressing Enter. Or automatically import folder names of the content's location as tags unless you decide to uncheck that option.



Manually. To add a Tag to content, right click on content and select 'Add/Remove Tags'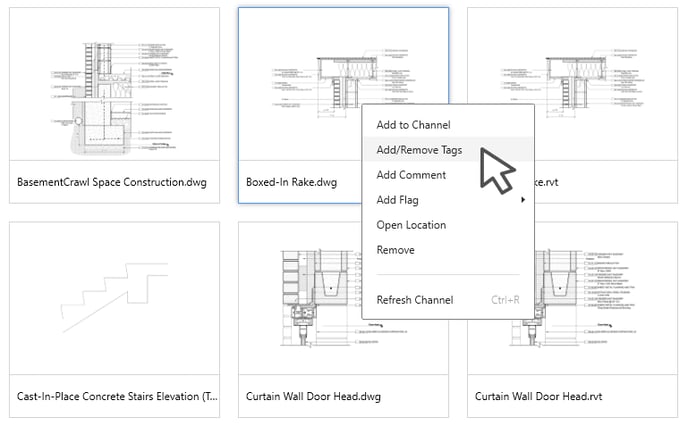 The Tag dialog will launch. You can add new Tags or select existing Tags from a drop down list that appears when you start typing.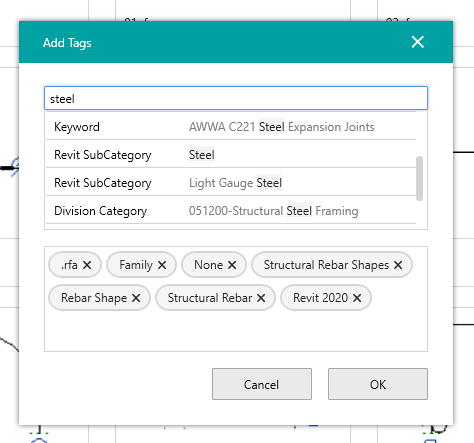 Tags can be searched by selecting a tag from the Filters Panel or by entering a search into the Search bar. Entering a search will automatically update the Filters Panel to display the relevant tag options.
AVAIL also has additional tools such as our Revit Tag Generator, which can greatly simplify automated tagging of Revit content.
Step 4 — Sharing
Once you have finished organizing your Channel you can share it out with others. When a Channel is created, only the creator (Author) of the Channel has access to it. To share a Channel navigate to the Channel you would like to share: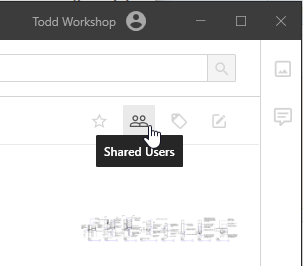 Click on the

Shared Users Icon towards the top-right side of the application.
Under Channel Members, you will see a list of everyone who has access to the Channel, and whether they have editing or viewing access.
To add a user click on the

Add User Icon . Once you have added users, you can edit their Channel permissions by either setting them to Can View or Can Edit. Users with the Can Edit permission are allowed to add tags and add/remove content to the Channel.
To remove a user from a Channel hover over the

Check Mark Icon and it will become the

Remove Icon .
When finished, be sure to select Save Changes at the bottom.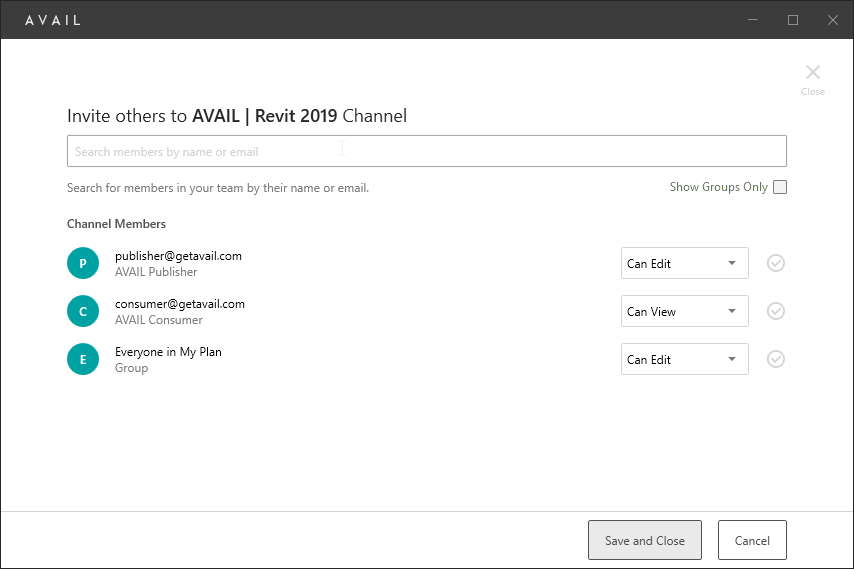 This just scratches the surface on AVAIL, join us in the AVAIL Classroom for a deeper dive into AVAIL Publishing and Consuming!