Promote any user on your plan to be an editor on a Channel
Channels in AVAIL are only visible to a user if the Channel has been shared with them.
When sharing a Channel, you decide whether the person or group 'Can View' or 'Can Edit' the Channel. A user's role (Publisher or Consumer) does not affect these permissions - so even if a user is a Publisher, they won't be able to edit your Channel unless set to 'Can Edit.'
How to set a user's Channel permissions
1. In the Channel, select the

Shared Users icon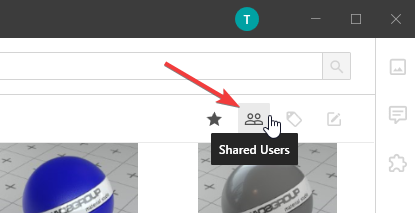 2. Locate the user or group (or add them to the Channel if needed) and adjust the dropdown to Can View or Can Edit.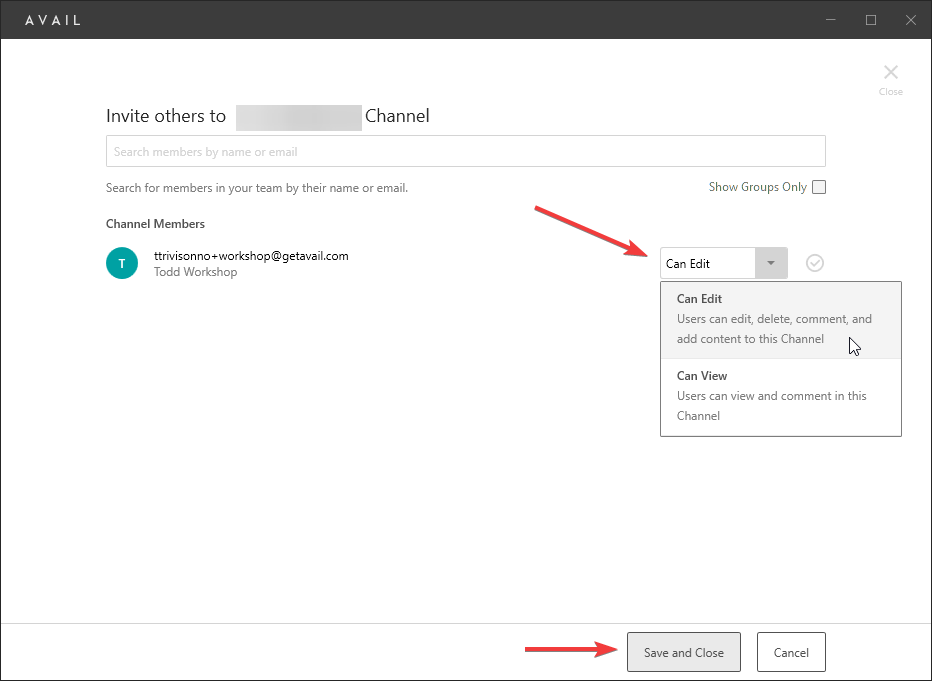 3. Select Save and Close at the bottom. That's it!