Use Google Analytics to send an alert when a user has added a flag or comment to a piece of content
1. Login to the Google Analytics account associated to your AVAIL plan.

Need to setup your analytics account still? Download the AVAIL Analytics Guide from the AVAIL Manage Portal, under the 'Analytics' tab for a complete setup walkthrough.


2. Create a new Custom Alert.
Select 'Admin'
Select 'Custom Alerts'
Select '+New Alert'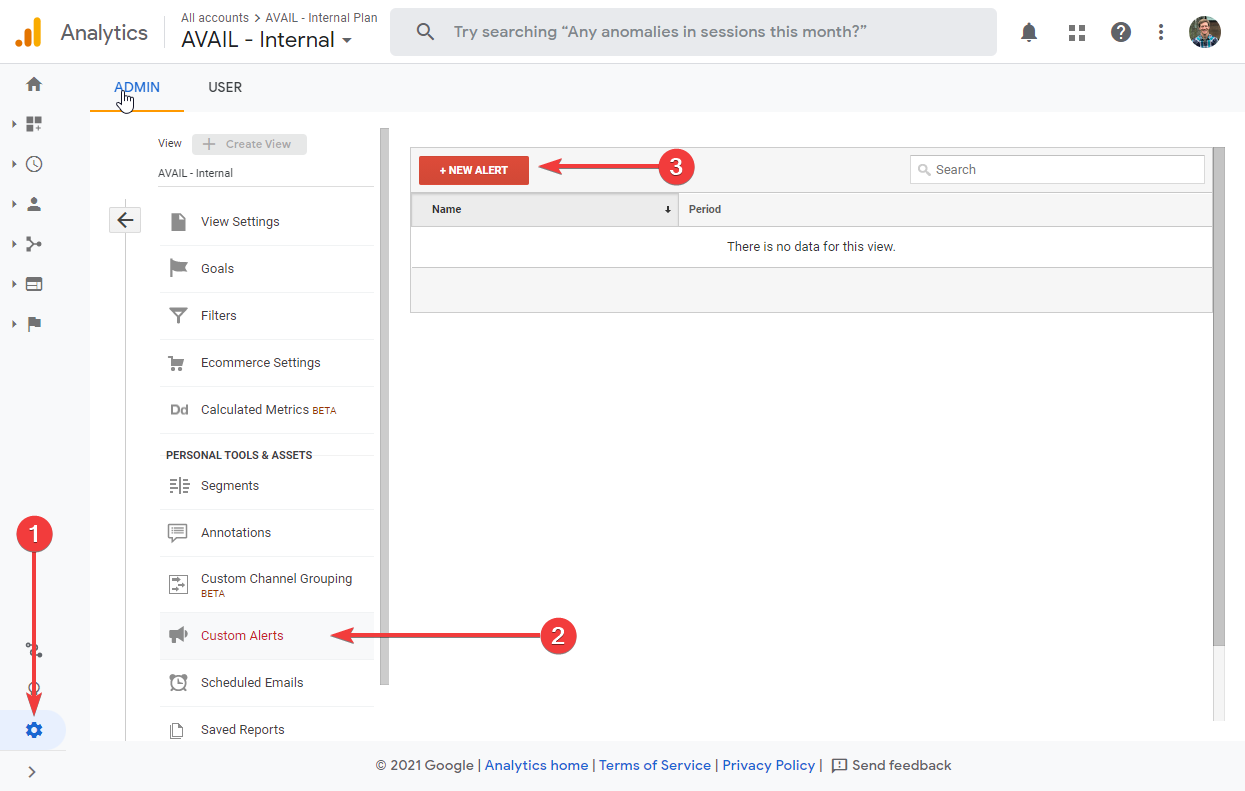 3. Adjust the Alert settings.


Use the following settings for creating a Flag notification:
Alert name: Flag Added
Period: Day
Check the 'Send me an email when this alert triggers'
Alert Conditions:

This applies to: Event Action

Condition: Matches exactly
Value: Add Flag

Alert me when: Event Value

Condition: Is greater than
Value: 0

Select 'Save Alert'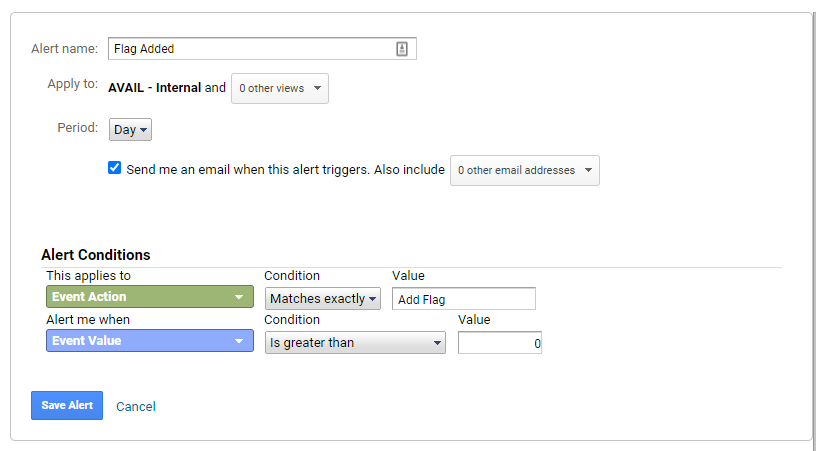 To create a notification for Comments, follow the same process of creating a new alert. Use the Alert name 'Comment Added'
Under Alert Conditions > This applies to > Value enter Add Comment.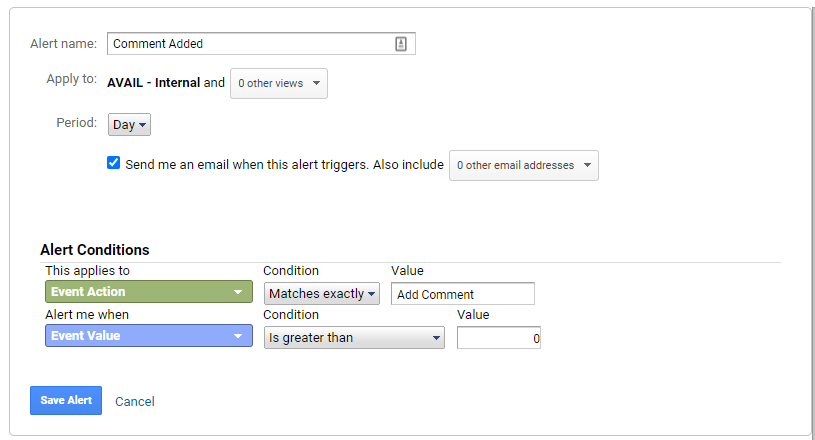 Google Analytics may take up to 24 hours for the notification email to be sent.