When I right-click the content and select add/remove tags the tag is listed, but it's not available in the filter.
The Filters Panel in the Tag & Filters Editor says "All" by default when you first create a Channel. It may be displaying "All", but still be updating as you are adding more tags with different keys. Try changing the drop-down to "1" and then back to "All", and see if that updates the Filters Panel.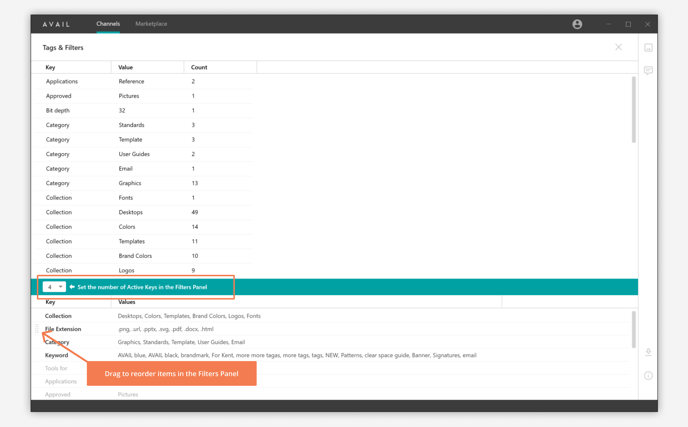 It is the combo-box on the bottom right where it says "Active Keys". The key after the fourth row are grayed out, meaning they will be not visible/hidden to users in the Channel View.
In this bottom panel, you can show or hide certain keys and drag the items to change the ordering of what will be visible in the Channel.